Homme Homes offers a continuum of high quality, personalized care for seniors from independent living and assisted living to 24-hour nursing care. We are a not-for-profit, non-denominational, faith-based organization with a track record of more than 130 years of extraordinary service to seniors and those in need of short-term rehabilitation services. Step inside our clean, charming facilities in Wittenberg and Wausau, meet our highly professional, friendly staff members and visit with our well-cared-for residents. You'll quickly realize why Homme Homes is at the top of the list for many who seek senior housing opportunities in Central Wisconsin. Schedule your free tour soon.
Our Standards of Excellence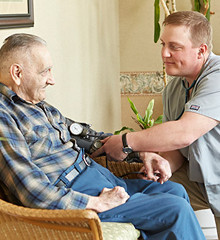 Homme has Job Openings
Full & Part Time PM and Night Shift, Half Shifts and On Call. Competitive Starting Wage, Sign On Bonus, Holiday/Vacation, Health/Dental/Life Benefits, Employer Match Retirement Plan. *Homme Will Pay To Get Your CNA Certification*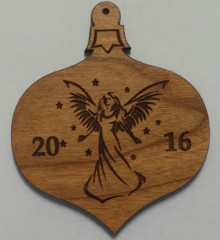 Angel Appeal
Become a Homme Angel by lending a hand to the Homme Home Foundation Angel Appeal by simply donating $25 for our Residents. Your kindness will make Mary, John and Pearl's days memorable at Homme. Your gift to our Residents is tax deductible per IRS Regulations. To donate today click on the DONATE button below.
Our Promise to You
We will respect each resident's dignity by providing a holistic approach to residential services and health care that helps our residents achieve their maximum potential for faith, health and happiness. Our Standards of Excellence ensure this.
Homme Homes' Success
I feel very welcomed and all the people are friendly and I also feel very secure. The best part of living here is that they see that every body is taken care of and provides a lot of activities."

- Resident / Forest Park Village

I love my home on the Forest Park campus because it is clean, warm in winter, and cool in the summer. It is a pleasant and homey atmosphere and offers fun activities. The best part of living here is the friendly staff and residents."

- Resident / Forest Park Village

I love my home at Forest Park Village mostly because of the sense of community. Residents here care about each other and take care of each other. Even for those with little or no family there is a feeling that this is home."

- Resident / Forest Park Village

I have been doing residents hair at the salon here for three awesome years. For the resident's coming to the salon is more than just for getting your hair done, it's social time!"

- Mary / Beautician at the Salon

I feel very welcomed and all the people are friendly and I also feel very secure. The best part of living here is that they see that everybody is taken care of and provides a lot of activities.."

- Resident
Go to top of page