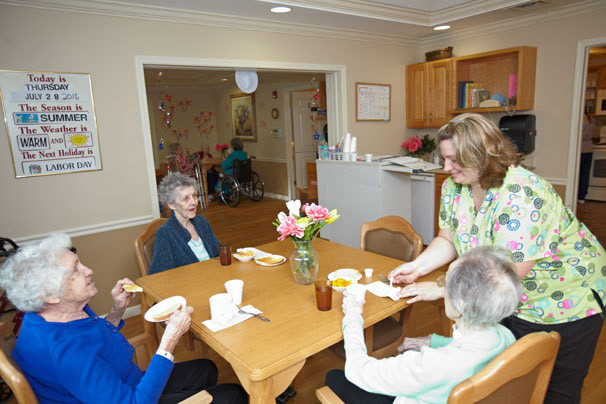 Open Positions
Registered Nurse or LPN – Wittenberg
CNA – Wittenberg
PCA – Wittenberg
Housekeeping/Laundry Aide Part Time - Wittenberg
On-Call Activity Aide – Wittenberg
Dietary Aide On-Call - Wittenberg
Homme Homes' Wittenberg and Wausau Campuses provide a broad variety of employment opportunities for individuals seeking employment in a Christian setting. Our Wausau Campus, which serves seniors in a variety of residential settings including Forest Park Village, The Gardens and Stone Crest Residence, is seeking select individuals to become part of our employee team.
Our ongoing commitment to maintaining a supportive work environment leads many of our staff to choose Homme as their employer of choice. Whether you are a registered nurse, certified nursing assistant, cook, or housekeeper, we urge you to consider employment with Homme.
For further information please e-mail the Director of Human Resources, Jennifer Brown at jenniferb@homme.org or call 715-253-2125, ext. 129. Homme Inc. of Wisconsin is an equal opportunity employer.
---
Homme would like to financially assist individuals in becoming CNAs with educational assistance funds of up to $700.00. These funds will be designated to pay for the CNA course through Northcentral Technical College and to take the CNA certification exam. This education assistance program is open to employees of Homme Home, as well as individuals from the greater community who are eligible for employment.
If you or someone you know is interested in the program, please contact Jennifer Brown, Human Resources Director jenniferb@homme.org or 715-253-2125 x129 for more information.

Homme Home of Wittenberg has partnered with Northcentral Technical College and Wittenberg-Birnamwood High School to bring a Certified Nursing Assistant Training Course back to Wittenberg.

The course will be a 120 hour program that will give individuals the opportunity to become CNAs. Northcentral Technical College will teach the course, Wittenberg-Birnamwood High School will provide the classroom, and Homme Home has provided the equipment and will serve as the clinical site for the program. The course begins in February and is open to both students and the surrounding community. Accordingly students from Wittenberg, Tigerton, Bowler, and Rosholt have signed up for the course. Individuals interested in the course should contact Northcentral Technical College for placement.
Apply Now
Other Forms
(We will notify you if we need you to submit the forms below. Please note that some browsers do not allow submission. Please right click and save to your desktop first. Thank you.)