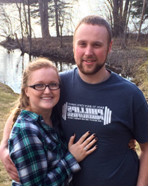 New Life Enrichment Coordinator for Stone Crest, Gardens, and Forest Park Village
Hello, everyone! My name is Kylee Belan, and as most of you already know I am the new Life Enrichment Coordinator for Stone Crest, Gardens, and Forest Park Village. I started working as a personal care worker (PCW) through Interim Health Care the day I turned 18, which was the beginning of my senior year of high school. Later, I graduated from D.C Everest in 2015. A little less than a year later, I decided to get my CNA certification through NTC. From there, I continued to work as a CNA at the Garden Apartments for the next year. Recently, I just got married to my best friend, Kyle, on the 15th of October, and love almost every minute of it. I am so incredibly blessed to have the opportunity to get to know and work with all of you on such a fun level. Also, I'm open to any ideas and activities you like to do, so please feel free to share them with me. I am looking forward to meeting the rest of you!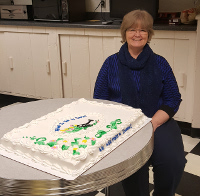 Homme Home of Wittenberg's long time Activity Director, Donna Zook, will be retiring in early February.
Donna joined the Homme team in 1994 as a certified nursing assistant and through her tenure has been promoted to the Activity Director. Under Donna's leadership the Activities Department has been providing the residents with a comprehensive and quality therapeutic recreational program. Beyond her daily duties as the Activity Director Donna has been a key member of Homme's Interdisciplinary Team, and has worked with the Nursing and Social Services Departments to develop a strong dementia care program. Donna will be greatly missed and we wish her well in retirement.
Homme Home of Wittenberg has partnered with Northcentral Technical College and Wittenberg-Birnamwood High School to bring a Certified Nursing Assistant Training Course back to Wittenberg.
The course will be a 120 hour program that will give individuals the opportunity to become CNAs. Northcentral Technical College will teach the course, Wittenberg-Birnamwood High School will provide the classroom, and Homme Home has provided the equipment and will serve as the clinical site for the program. The course begins in February and is open to both students and the surrounding community. Accordingly students from Wittenberg, Tigerton, Bowler, and Rosholt have signed up for the course. Individuals interested in the course should contact Northcentral Technical College for placement.