Independent Living Plus - Wausau
Other Options: Wittenberg, Bowler
What Do We Offer?
  Seventy-five spacious one or two bedroom apartments designed for on the go, independent persons age 62 or older
  Breathtaking views
  Appliances including: refrigerator, stove and dishwasher
  Window blinds and air conditioning included
  Water and sewer
  Lunch and the evening meal are available on a day to day basis. Lunch includes a full salad bar. The evening meal is a lighter ala carte menu. In addition, we hold special occasion dinners and sales throughout the year. Costs for those occasions are posted individually
  A wide array of activities and opportunities to socialize; many at no or low cost to you
  Weekly shopping trips at no additional cost
  On site chapel with services, fitness room and classes, a library, beauty salon and woodshop.
  Indoor parking available for an additional cost
  Wonderful neighbors and friendly staff!!
  On site Physical, Occupational and Speech therapy is available as ordered by a physician. Cost will depend on insurance coverage
  Tobacco Free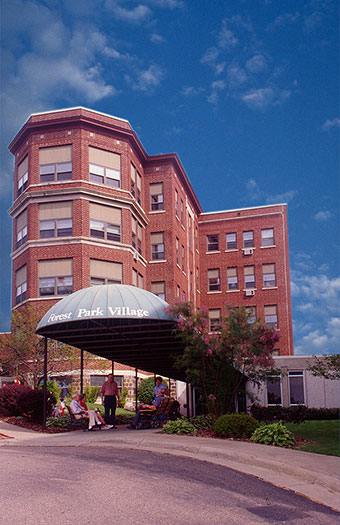 What is the Tenant's Responsibility?
  The heat source is electric and the responsibility of the tenant
  A one-year lease for the first year; after the first year, the lease is on a month to month basis
  One month's rent security deposit
How Do I Learn More?
  Contact our main office at 715-845-1214 or amyf@homme.org to get a packet of information, ask questions or schedule an on-site tour.